Star Spangled Spectacular
Tuesday
07/04
8:00 AM to 9:30 PM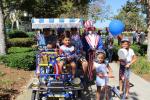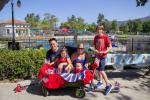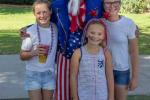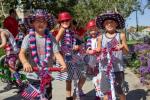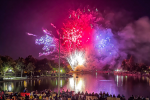 Event Activities
Event Activities
A DJ will host music, interactive games and fun from 11:00 a.m.-8:00 p.m.
Patriotic Bike & Trike Parade begins at 10:00 a.m.
The Bike & Trike Parade begins starts at the Beach Club. Line up as early as 9:30 a.m.

The parade route spans the Beach Club to the Lakeshore Amphitheater; approximately .75 miles.

In alignment with California standards, helmets are recommended for those under the age of 18.

Furry friends are welcome to join the fun and must remain on-leash at all times.
Lakeshore Amphitheatre Activites
4:00 -9:00 p.m.- Screamin Ice Cream and Streets Foods Co food/dessert trucks
5:00-8:00 p.m. - Face Painting, Photo Booth, Games and Live Music
Star Spangled Spectacular Fireworks Display Begins at 9:00 p.m.
Fireworks displays are authorized by the Orange County Fire Authority. OCFA may, at any point, determine that environmental effects or participant behaviors make conditions for the display unsafe. Help protect the opportunities for a smooth show by observing the following rules:
At 8:45 p.m. the Beach Club Gates will close to prevent pedestrian traffic during the fireworks display. Guests will not be permitted to enter after that time and guests who exit the facility will not be permitted to re-enter.
Drones are not permitted on SAMLARC property and may interfere with flight path of the fireworks. If OCFA observes unauthorized drone activity, the representative has the authority to cancel the display.
OCFA and SAMLARC establish a "hot zone" within the Beach Club. property where professional vendors will install, launch, and clean up the fireworks materials. Guests are not permitted within this zone.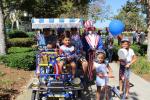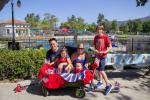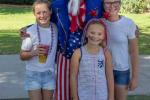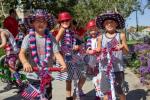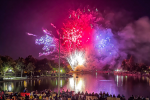 Event Guidelines
Event participation wristbands and waivers are required for this event.
Blankets may be placed around the Lake no earlier than 6:00 a.m. on July 3. Blankets placed prior to this time will be removed and held at the Beach Club Office for pick-up.
Stakes and plastic tarps are not permitted.
Grills, glass containers, fireworks, cigarettes, skates/skateboards, and bounce houses are not permitted.
Decorations are permitted so long as they are weighted down or secured with string or ribbon – staples, tacks, and tape are not permitted. In addition, Southern California Edison strongly suggests weighting down any metallic balloons to reduce the risk of injury and power outages.
Blankets must be placed on grass areas only – blankets covering or partially covering sidewalks will be removed and held at the Beach Club Office for pick-up.
Drones are not permitted.
RC boats under 3' are permitted before 4:00 p.m.
Star Spangled Spectacular