Welcome Home
The SAMLARC Story
Carved from the foothills of the Saddleback Mountains and the plains of O'Neill Regional Park, SAMLARC was created as a lifestyle village, where nature-driven inspiration and thoughtful design form an exceptional community experience.
The Rancho Santa Margarita Landscape and Recreation Corporation (SAMLARC) is the Master Homeowners Association for 13,645 homes in Rancho Santa Margarita - one of the largest master-planned communities in California, and encompassing much more than a "neighborhood HOA." Established in 1986, SAMLARC was designed as a lifestyle village with a vision for timeless value and a heart for nurturing neighbor-to-neighbor connections.
SAMLARC's amenities include the 31-million gallon Lago Santa Margarita; the lively Beach Club and Lagoon; 4 Jr. Olympic-sized pools; 13 parks with playgrounds, picnic areas, and sports facilities; and an urban trail system. Additionally, SAMLARC hosts many events throughout the year that bring neighbors and friends together. SAMLARC is guided by a 7-person Board of Directors, each of whom serves in a volunteer capacity and is elected by SAMLARC Members every two years. Their work is supported by several volunteer committees which are chartered to conduct architectural reviews, steer lifestyle programming, provide insight on facilities, and more.
Community Map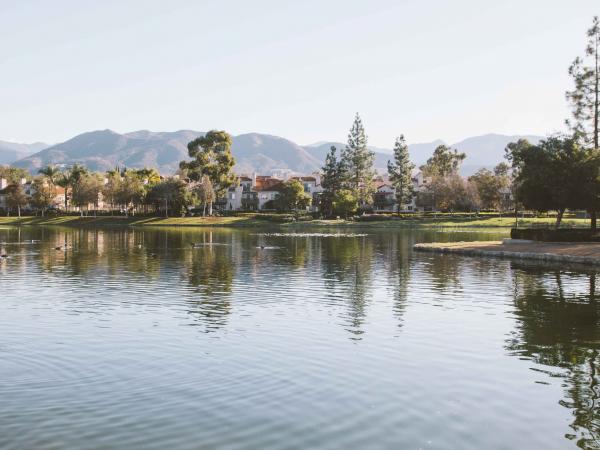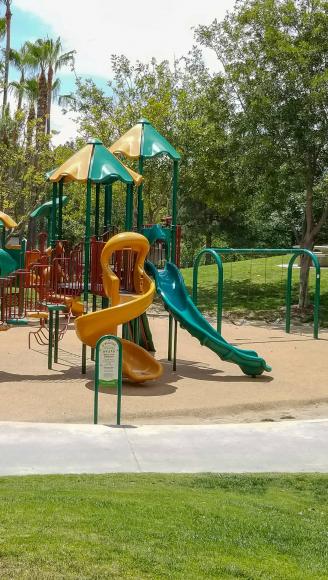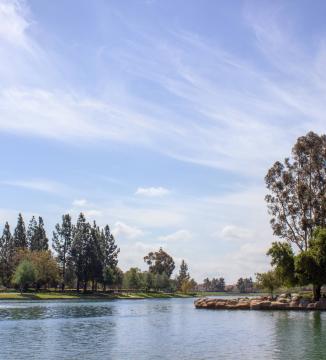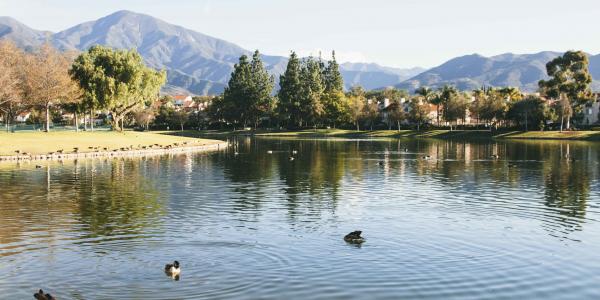 Protecting SAMLARC's long-term success requires strategic stewardship of its assets—from fiscal management to landscape and facility maintenance, as well as dynamic lifestyle programs. This stewardship is made possible through monthly Member assessments, which fund the operations and enhancements of the community. Throughout the year, you will see operations teams conducting projects that maintain and enhance SAMLARC's value, attractiveness, and relevance. While some of these projects are behind the scenes and others are large-scale, SAMLARC is committed to fostering an attractive and long-lasting community.
Explore Current Projects
SAMLARC's community aesthetic draws from the Mediterranean region of Spain, Italy and France to create a comfortable and appealing design. A cohesive community design supports long-lasting, high-value homes that bring warmth to SAMLARC neighborhoods. As part of SAMLARC's responsibility to Members, SAMLARC has established Architectural Standards that provide guidance on external home aesthetics, including residential paint palettes and landscape standard that complement the warmth of the Mediterranean.
Community Design
SAMLARC's Governing Documents (CC&Rs and Articles of Incorporation) outline the Corporation's responsibilities to Members. As outlined in the documents, SAMLARC is governed by a seven member, volunteer Board of Directors, with staggered two year terms and elected by the membership. Each Director draws on a wide range of professional experience, ensuring the community is in good hands. While SAMLARC is commonly confused with the City of Rancho Santa Margarita (whose borders extend beyond SAMLARC's property), the two organizations are responsible for different functions of the community.
Key Documents
Have a question about the local community? No problem. Here are some of the questions we hear most often.
Check out these FAQs
Welcome home to Rancho Santa Margarita. As a SAMLARC Member, your community is full of opportunities to connect with new friends and neighbors.
learn more